Special offer: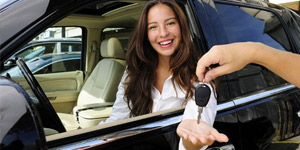 Rent-a-car
Furthermore, the hotel also has the offer for car renting, and other information you can get at the reception of the hotel.
Transfer
We also take care about transfering our guests from the hotel to the aerport and vice versa around the town.
Boardinghouse meals
The management of the hotel made whole offer completed having service for bed and breakfast on guest's request, so we have half board and full board (lunch, dinner) .
Dental tourism
Going back home happy and health with your new smile. The dental interventions are completely painless giving you proper care after the treatment and to bear in mind regular annual controls, too.We will give our best that the staying in our beautiful town be for you and the rest of your family and friends, interesting, joyfull, happy and unique. A new smile of yours is the best marketing.
Other services:
- Parking
- Washing and ironing loundries
- Sending and receiving the faxes
- Services for waking you up
- Summer garden
- Daily press
- Rooms for non - smokers
- Catering
The price includeS:
- The service including bed and breakfast
- Free Wi-Fi Internet
- The tax and guest's insurance
- Parking Place
The hotel's capaties:
- For a child up to 7 years old is priceless, being followed by two adults.
- A child 7 to 15 years old has discount 70%, being followed by two adults.
- For a longer stay in our hotel, a discount is allowed and it also refers to the reservation made a month earlier.
Paying:
The services in our hotel can be paid in cash, over the account (wirrmar way) or with the following paying cards: Visa, Master, Maestro and Dina Card.
The policy of canceling:
In case you call off the reservation three days before coming in our hotel on arrange date – it will not be paid. Unless the reservation be changed and canceled later, or in case of not showing off, a 100% will be paid from the first night on.